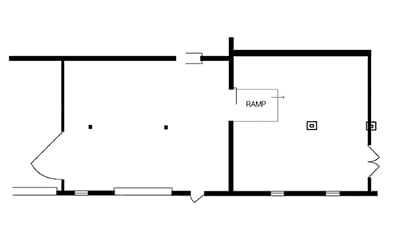 ARTISTS
David Grubbs/ Eli Keszler
Das Audit
Mary Jordan
Special Guest
We are pleased to announce a series of events celebrating the legacy and spirit of avant-garde musician, filmmaker, and artist Tony Conrad (1940–2016). Planned by friends, family, curators, and collaborators, the events include concerts and screenings at venues such as The Kitchen, Anthology Film Archives, and ISSUE Project Room, centering on a memorial the afternoon of Saturday, April 8, at the Clemente Soto Vélez Cultural and Educational Center. The memorial will feature speeches, videos, and musical performances from artists and writers that were close to Conrad.
TONY CONRAD
Throughout the six decades of his career, Tony Conrad stretched the limits of music and performance. In the 1960s, he drafted post-Cagean music compositions and text pieces, collaborating with artists such as Henry Flynt, Jack Smith, and—as part of legendary drone ensemble Theatre of Eternal Music—La Monte Young, Marian Zazeela, and John Cale. By the mid-'60s, Conrad had begun to focus his attention on film; in 1966, he created The Flicker, a stroboscopic masterpiece which stands as one of the first examples of structural film
From then on, Conrad's socially-engaged multimedia works, such as Straight and Narrow and Ten Years Alive on the Infinite Plain, continued to push boundaries while investigating notions of authorship, viewership, discipline, and power.
In the '70s, Conrad turned his attention to new media, working alongside artists such as Paul Sharits and Hollis Frampton while a professor State University of New York at Buffalo. In the ensuing decades, Conrad was a leader in Buffalo's film, media, and educational communities through involvement with the Squeaky Wheel Media Coalition, Hallwalls Contemporary Arts Center, Buffalo Cable Access Media, and the Department of Media Study at the university.
Conrad continued to make films in the '80s, working with—and proving a major influence on—a younger generation of artists, namely Mike Kelley and Tony Oursler. The '90s brought a resurgence of interest in Conrad's music, with new and archival releases creating a wider audience than ever before for his groundbreaking minimal compositions.
Conrad performed music, screened films, and exhibited art in numerous mediums at festivals and institutions throughout the world, including the Museum of Modern Art and the Tate Modern. He had recently been the subject of solo exhibitions at Greene Naftali Gallery, New York; Galerie Buchholz, Cologne; and 80WSE, New York University. His films and artworks are in the collections of the Whitney Museum, the Albright-Knox Gallery, Museum of Contemporary Art Los Angeles, and the ZKM Center for Art and Media, among others. He continued to teach, perform, transgress, and inspire up until his passing on April 9, 2016. A radical and thoughtful visionary, Tony Conrad is missed.