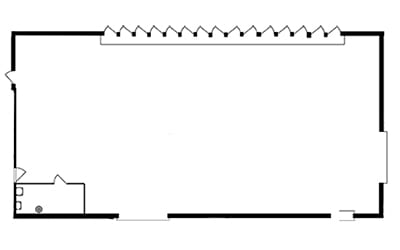 The beauty of field recording, and moreover listening, is that it can happen anywhere. This March, join Lawrence English as he casts his ears across Brooklyn. Join us as we explore various "sound locations", collect recordings, share techniques/methods and discuss the ways in which field recordings can be used in sound art and music practices.
You don't need to be a skilled field recorder to attend – this is for everyone, from the curious first-timer to the well-experienced sound designer. This field trip will cover not just technical aspects, but philosophical, aesthetic and conceptual approaches to working with environmental sound.
Participants are required to bring their own recording device – whether it is a digital field recorder, cassette recorder, minidisc, iPhone, iPad, video camera, or other mobile recording device, as well as their own set of headphones. English will work with you to develop your approaches towards capturing compelling recordings using any kind of technology.
—–
Lawrence English is an acclaimed artist working across disciplines. His field recording work is widely regarded as some of the most essential contemporary practice being published. He has recorded in a diverse range of locations, from the Amazon to Antarctica, the outback to remote islands of Japan. He has been described as a philosopher of listening.