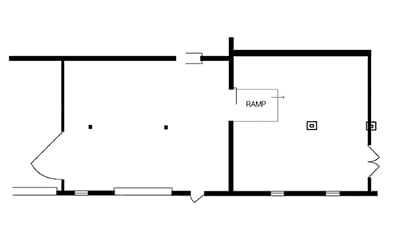 ARTISTS
K-Ming Chang, Lara Mimosa Montes, Thylias Moss, Arisa White, and Keith Wilson
This event will take place over Zoom at 7pm EST on Thursday, October 22.
Event Link: https://us02web.zoom.us/j/83299492489
Zoom Event ID: 832 9949 2489
In conjunction with Catalina Ouyang's exhibition it has always been the perfect instrument, writers K-Ming Chang, Lara Mimosa Montes, Thylias Moss, Arisa White, and Keith Wilson, will share their poetic translations contributed to Ouyang's ongoing project [Conclusion and Findings].
For [Conclusion and Findings], Ouyang pollutes the email inboxes of hundreds of strangers and friends with a 2016 legal document that weaponized institutional language to exonerate an act of violence. The recipients are then invited to appropriate, handle, and "translate" the contents of that document back to Ouyang. While the exhibition presents Ouyang's reordering of the nearly 40,000 words generated by the contributions to [Conclusion and Findings], this event allows for some of the original translations and transmissions of the document to hold space.
About the exhibition
https://knockdown.center/event/catalina-ouyang-it-has-always-been-the-perfect-instrument/ presents sculptures made over the last two years alongside a new two-channel video installation that comprises Ouyang's reordering of the nearly 40,000 words generated by the contributions to [Conclusion and Findings]. The works in the exhibition, however, instead grow out of a space where language fails and in resisting any overarching material, disciplinary, or tonal vocabulary, it has always been the perfect instrument trades linguistic and taxonomic control for a landscape of rhythm, texture, touch, and communion.
About the contributors
K-Ming Chang is a Kundiman fellow, a Lambda Literary Award finalist, and a National Book Foundation 5 Under 35 honoree. She is the author of the debut novel BESTIARY (One World/Random House 2020), which was longlisted for the Center for Fiction First Novel Prize. More of her writing can be found online at kmingchang.com.
Lara Mimosa Montes is the author of THRESHOLES and a senior editor of Triple Canopy. She lives in Minnesota.
Thylias Moss, age 66, has published widely, a multiracial maker of things of language including poems, these days love poems. Recipient of numerous awards, including a MacArthur Genius grant, two nominations for the National Book Critics Circle award, Professor Emerita of English and Professor Emerita of Art and Design at the University of Michigan. She is in a meld with a wonderful man, Mr. Bob Holman, poems as well as life. She has one son, Ansted Moss, 29, a composer and pianist.
Arisa White is a Cave Canem fellow and an assistant professor of creative writing at Colby College. She is the author of You're the Most Beautiful Thing That Happened and co-author of Biddy Mason Speaks Up. Forthcoming in March 2021 from Augury Books is her poetic memoir Who's Your Daddy. She serves on the board of directors for Foglifter and Nomadic Press. arisawhite.com
Keith S. Wilson is an Affrilachian Poet and a Cave Canem fellow. He is a recipient of an NEA Fellowship, an Elizabeth George Foundation Grant, and an Illinois Arts Council Agency Award, and has received both a Kenyon Review Fellowship and a Stegner Fellowship. His book, Fieldnotes on Ordinary Love (Copper Canyon), was recognized by the New York Times as a best new book of poetry.