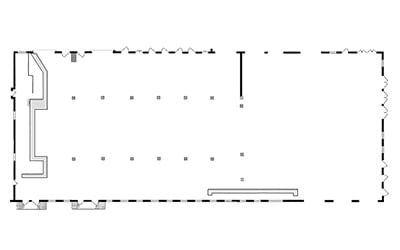 ARTISTS
PITA, Robert Aiki Aubrey Lowe, January Hunt
A night of "immersive sonic experimentation" with modular synth alchemists Pita and Robert Aiki Aubrey Lowe playing on the kind of soundsystem they deserve.
PITA
An alias of Peter Rehberg, Pita has been an outlet for the Vienna-based artist to explore experimental niches in electro-acoustic sounds steeped in industrial, noise and left-leaning techno. His oeuvre spans two decades of boundary-pushing music, and has seen Rehberg collaborate with the likes of Jim O'Rourke, Fennesz, Marcus Schmickler and Stephen O'Malley. Rehberg is also the founder of the seminal pioneering Editions Mego label and family of sub-labels, which needs no introduction, and he's released some of the most important albums from the electronic avant-garde since 2006 via this platform. Performing solo as Pita with his modular synthesis setup, we can expect the unexpected as sounds are pitted against each other in tensile, unconventional and beautiful ways.
ROBERT AIKI AUBREY LOWE
Robert Aiki Aubrey Lowe is an acclaimed and adventurous artist and composer who primarily works with voice and modular synthesizer for sound in the realm of spontaneous music. He has contributed to, and collaborated on, a dizzying amount of projects in the contemporary classical and electronic music world for more than a decade, both in Brooklyn where he's based and internationally. His performances often invoke trancelike states as he uses his voice and analogue modular synthesis in tandem, pushing each instrument to its fullest depth of expression.
JANUARY HUNT
Artist, sound engineer, writer and producer January Hunt combines her many talents, utilizing noise and drone to convey life experience, emotions and identity musings amongst other things. We are excited to have her back on another Quo Vadis lineup, having performed for us last year as New Castrati; this time opening the room with an intense, noise-driven foray into body-centric musings, transition and malleability.