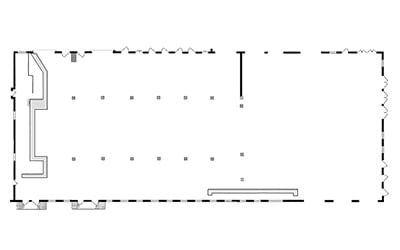 Please note, this is a seated show. Seating will be available on a first come, first served basis.
About Mount Eerie
Phil Elverum's evolution as a songwriter has hinged on a balance of boundlessness and intimacy. As Mount Eerie, and prior to 2004 as The Microphones, he has pioneered a distinct form of existential music that feels entirely homegrown. While each album has been unique in sound and approach, they all grapple with big questions in ways that are human and relatable. Death and conceptions of self are recurring themes, presented in direct and oblique ways. Over the course of two decades he has developed an international following almost completely divorced from the larger music industry, releasing and recording his own albums, and booking his own tours. Few songwriters can match the depth of both thought and emotion that Elverum puts into his work.
The death of his wife, Geneviève Castrée, in 2016 from cancer marked a monumental shift in his life and his music. In the months after her death, in the throes of grief and learning how to be a single parent to their young daughter, Elverum wrote and recorded A Crow Looked At Me, a devastating and raw expression of loss. "Death is real," he sang into a microphone, and then to audiences around the world. The album became Elverum's most acclaimed work, with the New York Times calling it "the work of an elegant songwriter knowing just how to render devastation," and Pitchfork saying it "forc[es] the listener into the kind of magical thinking that transforms everything in the living world into a sign of the dead, only to snap back into a reality that for better and worse means nothing." The intimacy implied by Elverum's earlier work became the music's overwhelming quality, with the words being sung creating a direct line between the listener and Elverum's grief, presented clearly and unencumbered by flair.
Now Only, written shortly following the release of A Crow Looked At Me and the first live performances of those songs, is a deeper exploration of that style of candid, undisguised lyrical writing. It portrays Elverum's continuing immersion in the strange reality of Geneviève's death, chronicling the evolution of his relationship to her and her memory, and of the effect the artistic exploration of his grief has had on his own life. The scope of Now Only encompasses not only hospitals and deathbeds, but also a music festival, childhood memories of conversations with Elverum's mother, profound paintings and affecting artworks he encounters, a documentary about Jack Kerouac, and most significantly, memories of his life with Geneviève. These moments and thoughts resonate with each other, creating a more complex and nuanced picture of mourning and healing. The power of these songs comes not from the small, sharp moments of cutting phrases or shocks, but the echoes that weave the songs together, the way a life is woven.
The music, fully realized by Elverum alone at home, is fleshed out texturally and seems to react to the words in real time. In a moment of confusion, dissonance abruptly makes itself known; in a moment of clarity, gentle piano arises. On the title track, the blunt declaration of "people get cancer and die" is subverted by a melody that can only be described as pop. As Elverum reinvents his lyrical process, he is also refining his musical vocabulary.
Elverum's life during the period he wrote Now Only was defined by the duality of existing with the praise and attention garnered by A Crow Looked At Me and the difficult reality of maintaining a house with a small child by himself, as well as working to preserve Geneviève's artistic legacy. Consumed with the day to day of raising his daughter, Elverum felt his musical self was so distant that it seemed fictional. Stepping into the role of Phil Elverum of Mount Eerie held the promise of positive empathy and praise, but also the difficulty of inhabiting the intense grief that produced the music. These moments, both public and domestic, are chronicled in these songs. They are songs of remembrance, and songs about the idea of remembrance, about living on the cusp of the past and present and reluctantly witnessing a beloved person's history take shape. Time continues.