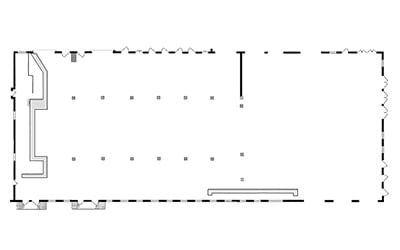 ARTISTS
Mall Grab
X-Coast
Overland
Knockdown Center Presents…
Mall Grab with support from X-Coast and Overland
◾️ MALL GRAB ◾️ Australian born DJ Jordon Alexander, aka Mall Grab, is considered to be relatively new to the scene, releasing his debut EP just four years ago. However, he has made huge strides since then and is not to be underestimated. As the founder of the record labels Steel City Dance Discs and Looking For Trouble, Jordon is constantly on the move, putting out new sounds and proving his place in the world of house music. He has been consistently selling out parties across Europe and is expected to do the same when he lands in New York.
◾️SOUNDCLOUD: https://soundcloud.com/mallgrab
◾️ X-COAST ◾️ Serbian-born, Brookyln-based musician Bojan Cizmic is known for referencing multiple genres in his productions. His smash debut, named Mango Bay EP after the EP's most successful single, plays with nostalgic sounds of 90's rave culture and has garnered hundreds of thousands of views on Youtube. Cizmic's productions, along with his ability to effortlessly drift through different genres and musical styles, have earned the artist a ravenous reputation on the internet and beyond.
️◾️ Overland ◾️ Canadian dance music heroine, Jodie Overland comes to New York from her hometown in Vancouver where she works tirelessly as an event producer and DJ. Her sets are always surprising, but you can expect a unique blend of acid, industrial, and Detroit techno.