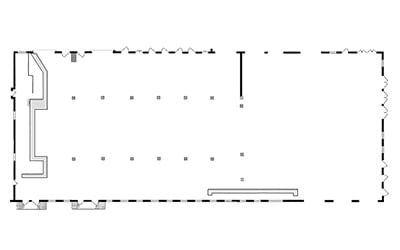 Loco Dice
with support from William Djoko
DJ, producer and Desolat record label co-founder Loco Dice is one of electronic music's most enduring and respected artists. He's always shown an uncanny ability to read the crowd and take them in an unexpected direction, as seen at his era-defining residencies at the infamous Tribehouse in Germany, as well as the iconic super clubs in Ibiza from Circoloco at DC-10, Used & Abused at Ushuaïa to the Amnesia terrace. His countless appearances at internationally renowned venues and festivals around the globe have cemented that legacy.
Loco Dice merges perspectives in his delicate sense for sounds and reflective atmospheres, underpinned with solid, physical grooves. You can call it techno if you want, or house, but don't try to reduce it any further – Dice is most interested in the uncharted territory between genres, the elements that link everything together. Dice's own productions are meticulously planned, with a directorial, cinematic outlook, which permeates Dice's everyday life, and not just from the escapades and scrapes that he has sometimes found himself living out in real life.
At the end of the day, Dice sees everything running in loops and it's his job to trace a line to sketch out the next scenes. Even if life tends to be unpredictable, a little chancy, the next move doesn't have to be a gamble. In fact, Loco Dice shows via his compositions and endeavors that it can be very well planned. Listen to his music, imagine the cinematic accompaniments, and you'll understand how something carefully constructed can begin with a flight of fancy, or a roll of the dice.