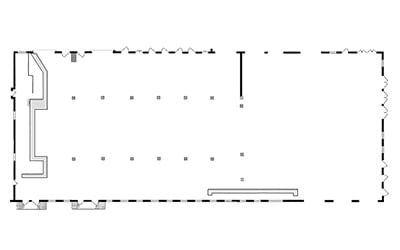 ARTISTS
Kollektiv Turmstrasse, Öona Dahl, Daniel Cowel
Kollektiv Turmstrasse (Diynamic Music / Musik Gewinnt Freunde / Germany)
Öona Dahl (All Day I Dream / Hallucienda / New York / Germany)
Daniel Cowel (Zero / New York)
*** TICKETS ON SALE NOW: https://ktkdc.eventbrite.com/ ***
About the Artists
There are few artists operating in the house/techno milieu who offer much beyond functionality in their music. Those who bring more than this to the table always stand out from the crowd. Hamburg/Berlin duo Kollektiv Turmstrasse (Christian Hilscher and Nico Plagemann) are one of those rare acts whose music caters for both body and soul.
Their cinematic take on 4/4 electronica has won praise from all quarters via releases on Diynamic, Connaisseur and their own Musik Gewinnt Freunde imprint. Debut album Rebellion der Träumer ('The Dreamer's Rebellion') demonstrated a prowess beyond the realms of the dancefloor, laden with frosty electronic melody, downtempo rhythm and classy vocals. A busy remix schedule has seen them grace the likes of Cocoon, Get Physical, Soma, Poker Flat, Defected, Systematic and Traum, reworking multifarious acts including Trentemøller, Hot Chip and Terry Lee Brown Jnr. along the way.
Their sense of emotion – informed by their upbringing on Germany's visually arresting Baltic Sea coast – lends their productions a human warmth, allowing them to slot effortlessly into both club and home listening scenarios. "Wide; open; top-heavy; all-consuming; shifted; simple; these are the words we use to describe our sound. We use both digital and analog. First and foremost we produce music for ourselves. We don't predetermine whether it's suited for home or club environment." This lack of contrition serves them well. Electronic music is an art for them; not a science.
Watching their live show reveals how their music connects with crowds on an emotional level, and how its melodic and textural depth works in such synergy with its rhythmic backbone. "We play live with two MacBooks running Ableton Live with over a thousand clips, which gives us a lot of space to improvise. The whole thing is controlled with one iPad each which allows us to work very fast and intuitively."
Their show has been finding them in high demand across the globe, and has helped them to strengthen their relationship with Solomun's Diynamic label – playing at their international parties while releasing music with them on a regular basis. "They have been friends of ours for over ten years" says Solomun. "It was a mere matter of time for them to join in. Mutual friends, interests and in general a similar perception of music and life brought us together." While the label's sound has evolved in recent years, there has always been a place for Kollektiv Turmstrasse within their fabric. "One thing that we all have in common is a certain melancholy and harmony in our productions." For a duo who don't like to be pigeonholed, it's a perfect fit.
"The journey has alway been more important to us than the reward" Christian and Nico say on their future with music. "There is a lot to discover along the way and it might just be that the detour is the more scenic route to the next goal." With such an organic pulse running through their productions, it should come as no surprise that they hope their career progresses in similarly unforced fashion.
Öona Dahl's home is found beyond the conscious state, transforming dance floors into spaces wreathed in sound. With an open mind and a vast range of music knowledge, she knows how to connect on another level when playing her music to the crowd. Testing traditional musical limits with extended mixes, isochronic tones and melodies, Öona's breadth of skill behind the decks is hard to match. A graduate of The International Academy of Design and Technology for Digital Media and Recording Arts. Her original production spans broad dance floor territory, from Techno, Deep House to Experimental Electronica. Finding the balance between light and dark with both her solo work and as Slumber has kept her inspired and able to express both arrays of emotions through her sound.
A true perfectionist, Daniel Cowel has traveled the world in search of the deepest roots of music and matched his geographical education with a deep study of the nature of the art, which is reflected in the breadth and integrity of his sets. An extremely humble and gracious human being, Daniel Cowel has built an international name for himself with his ZERO residency opening sets, carefully warming rooms and crafting slow boiling vibes, each set individually handled with delicate care and respect for whoever comes next. Yet, when his moments to shine arrive, Daniel Cowel delivers, giving us some incredible memories.