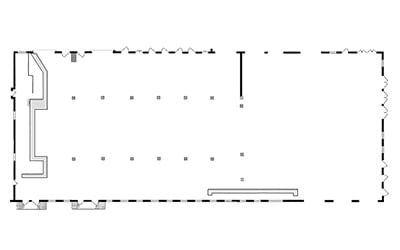 RSVP here!
Initially established in 2004 at The Eagle, an innocuous gay bar in London's Vauxhall, Horse Meat Disco has evolved into a powerful force in queer and club culture as a whole, while staying local to its original home, each and every Sunday. Co-founded by James Hillard and Jim Stanton, and encompassing residents Severino and Luke Howards, the crew continue to maintain not only the weekly Sunday party, but a number of residencies in cities across the world, alongside a kaleidoscope of club appearances, festival dates and specially curated mixes.
Taking inspiration from a diverse, counter-cultural history of clubs and DJs, as well as from the sprawling, ever-expanding musical collections of it's resident crew, the sound of HMD is impossible to place. Nonetheless their style is undeniable, as is a popper-scented air of sheer authenticity. Rooted in hedonism, rhythm, freedom and emotion, a Horse Meat Disco set reinforces everything invigorating about disco, as comfortable as shattering old-school mirror ball cliches as basking in their light.
A typical HMD set blends classics, italo disco, house, oddities and punk funk, to conjure their initial spirit of "a queer party for everyone", including, but not limited to, "Homos and Heteros, club kids, bears, fashionistas, naturists, guerilla drag queens and ladies who munch." They have made appearances on every notable club scene in the modern world, as well as those beyond, and have long been a key fixture at festivals including Glastonbury, Bestival and Festival No.6.
Outside of the club, the Horse Meat Disco train rolls across the airwaves on Rinse FM, where the crew hold down a weekly residency every Sunday afternoon, serving as a pre and post-club Sunday lunch accompaniment, often delving into the more soulful shades of their sublime taste, often encompassing rave groove, gospel and whatever they can't get away with on the dancefloor (which, as the years have proven, isn't much). A series of expertly curated and acclaimed compilations for reissue label Strut helped further cement HMD's formidable but communal reputation as disco masterminds, spreading their sound and many enviable obscurities into front rooms and record bags across the world. Their latest, 'Meat Me Down the Disco', was released on Z Records in 2017.
After decades of crate digging, globetrotting and partying, the HMD story continues apace. 2017 also saw the crew record their long-awaited contribution to BBC Radio 1's 'Essential Mix', as well as their first joint foray into production, 'Waiting For You To Call', featuring Roy Inc., and released on their own, self-titled imprint. They are currently working on new music to be released with Glitterbox, with the new single 'Let's Go Dancing' released in December 2018.