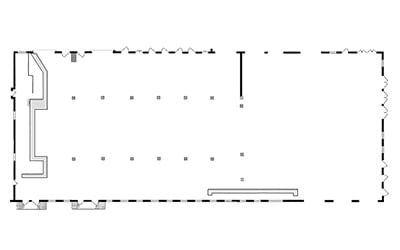 ARTISTS
Larry Heard aka Mr. Fingers / Kerri Chandler / Paul Cut
Fascinoma is excited to be launching in New York at the Knockdown Center on May 2, 2020 with two of house music's true legends; Larry Heard (aka Mr. Fingers) live and Kerri Chandler. 
Focused on delivering harmonious, high quality events; Fascinoma emerged in 2016 in Puebla, Mexico to great acclaim. An intimate 3 day event featuring the likes of Larry Heard, Dâm-Funk, Kode9 and DeepChord that landed Fascinoma on VICE's list of best festivals of the year. Fascinoma now brings their ethos of celebrating great music by delivering choice line-ups across different genres of electronica to the US with the opening party on May 2nd at the Knockdown Center in Maspeth, NY. 
◾️ RSVP here!
◾️ Resident Advisor: http://bit.ly/FascinomaRA
◾️ LARRY HEARD ◾️ Larry Heard, aka Mr. Fingers, lives a life that has been characterised by the kind of quiet intensity that will be instantly understable to anyone who knows his music. The Chicago native delivers music that speaks to the very deepest parts of the human condition, and as such triggers the most passionate and enduring responses in discerning listeners and dancers. He continues to be as prolific as ever, creating the kind of poised beautiful electronic music that can consistently win over the most demanding music lovers.
◾️ KERRI CHANDLER ◾️ New Jersey native Kerri Chandler has unquestionably helped shape the house landscape. His Kaoz Theory label has worked with massive modern artists such as Seth Troxler, Jamie Jones, and The Martinez Brother and his MadHouse Records has been setting releases for 25+ years. His life-long obsession with sound makes him famously meticulous about the setups of the clubs he plays, and that always results in electrifying sets of soulful, authentic, positive house music.
◾️ FASCINOMA ◾️ While a relatively new name, Fascinoma is led by veteran Rene Gelston, founder of London's legendary Black Market Records; a name now synonymous with modern dance music and urban culture for over 30 years.