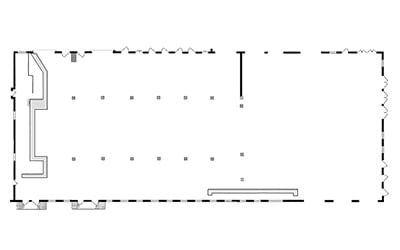 Hilarious, sweet, and sharp, COMING TO AMERICA is Eddie Murphy's funniest film. African prince Akeem is on a journey across the world to find 
a a

 queen
. What better place to look than Queens, New York? Akeem wants to live like the common people of Queens do, but his faithful servant prefers the luxuries of palace life. Will they find a woman who wants Akeem for love and not his wealth?
Join us as we celebrate the 30th anniversary with a movie screening and a giant immersive party. Guests can expect a memorable experience at this one of a kind event that brings moments from the screen to life. Be part of a 
gigantic
 dance party as we jump into music from Africa, and all the way back to classic 70s and 80s songs. Enjoy special performances and delicious themed food + much more. Dress up as your favorite character for a chance to win an amazing trip to Ghana or Kenya in April 2019! This is a night for fans to come and celebrate a timeless classic film.
Welcome to the 
30th anniversary
 celebration for COMING TO AMERICA.
Tickets on sale now!
Coming To America Movie Screening + Party (Limited Tickets): $30 
(Guests will have access to the film screening and a seat from 
7:00PM

 – 

9:30PM.
 Guests will also have access to the event from 
10pm

 – 

4am

.
Guests
 have access to all interactive activities and event space areas.)
Coming To America Party: $25-$45 
(Access to the event from 
10pm

 – 

4am

.
 Does not 
included
 film screening. Guests have access to all interactive activities and event space areas.)