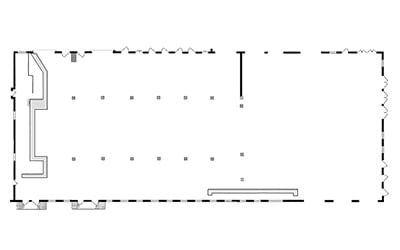 Chroma Presents Continuity: A Conference on Self-Preservation for Women of Color.
In 2017, Chroma partnered with 8 Ball Community and Red Bull and hosted The Working Woman of Color Conference, a live podcast event employing self-actualization as an organizing principle to think, construct and shape powerful narratives of mobility for women of color. Over 30 women from different backgrounds were invited to engage in conversations over a two-day period. The conference and corresponding Podcast is produced by Chroma, who aims to create an accessible blueprint in response to the socio and economic mobility of women of color.
This year, Chroma is excited to host a two-day conference event titled Continuity to recognize the ways in which women of color continuously attempt to sustain their livelihoods, careers, and overall well-being given the many industries and spaces they occupy. By inviting a cadre of makers, thinkers, artists, scholars, and innovators, the participants will explore self-preservation for women of color as a narrative for liberation. This will be done through a series of art happenings, lectures, and panels over the course of a weekend. Continuity aims to empower the community with methods of self-preservation as a tool for empowerment and sustenance.
CONFERENCE SCHEDULE
APRIL 14
2:30PM – Personal, Political Digital Expression moderated by Sienna Fekete
Participants:
Elyse Fox
Ifrah Ahmed
Guadalupe Rosales
4:00PM – Revisualizing our Truth(s) moderated by Ladin Awad
Participants:
Shaniqwa Jarvis
Martine Gutierrez
Cynthia Cervantes
5:30PM – Cultural Sustainability moderated by June Canedo
Participants:
Antonia Perez
Mennlay Aggrey
Nia Hampton
6:30PM – Brown Up Your Feed by Mandy Harris Williams
APRIL 15
2:30PM – Self-Care & Intellectual Labor moderated by June Canedo
Participants:
Mona Chalabi
Lizania Cruz
Ashlee Haze
Aurel Haize Odogbo
4:00PM – Fashion Beyond Representation moderated by Ladin Awad
Participants:
Recho Omondi
Kyle Luu
Jessica Willis
5:30PM – Amplifying our Industries moderated by Sienna Fekete
Participants:
Thanu Yakupityage (aka DJ Ushka)
Tygapaw
Yulan "shyboi" Grant
6:30PM – Archiving our Past, Present, and Future(s) moderated by Ladin Awad
Participants:
Marcel Rosa-Salas & Isabel Flower
Ruth Gebreysus
Margaret Vendryes
Included Participants:
Mennlay Aggrey
Ifrah Ahmed
Cynthia Cervantes
Mona Chalabi
Lizania Cruz
Isabel Flower
Elyse Fox
Ruth Gebreysus
Martine Gutierrez
Nia Hampton
Ashlee Haze
Shaniqwa Jarvis
Kyle Luu
Aurel Haize Odogbo
Recho Omondi
Antonia Perez
Marcel Rosa-Salas
Guadalupe Rosales
Tygapaw
Margaret Vendryes
Mandy Harris Williams
Jessica Willis
Thanu Yakupityage (aka DJ Ushka)
+ video work by
Damali Abrams
Ayqa Khan
Alima Lee
Martine Gutierrez
About Chroma
Chroma aims to formalize networks of mobility for women of color through a dialogue of resistance, action, and healing. Chroma is comprised of three womxn of color. Ladin Awad is a filmmaker, producer, and organizer. Her work has been featured at the Queens Museum, Alexis Grady Gallery, MoCADA, and will premiere new work at Frieze Art in the spring. She has contributed work to VICE, Fusion, OkayAfrica, Boiler Room, Nike and more. Sienna Fekete is a producer and has an extensive background in radio and podcasting. She has worked exclusively with BBC Radio 1 & 1Xtra on various programming, produced podcasts with Red Bull Studios, Top Rank Magazine, and SiriusXM's Spoke. She most recently contributed audio to the Well-Read Black Girl Conference. June Canedo is an artist and has contributed to publications such as Vogue Magazine and The New York Times. She has exhibited work in New York, Berlin, London, Paris, Budapest, and Melbourne. She will exhibit at The New Orleans Museum of Art and Moma PS1 this coming spring.