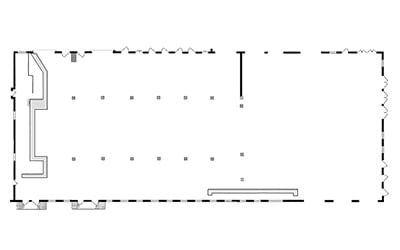 ARTISTS
Bicep [DJ Set]
Mor Elian
Hammer
Max Pask
Knockdown Center Presents…
Bicep [DJ set] with support from Mor Elian, Hammer, and Max Pask.
Pre-sale Wednesday, September 18 at 2pm. Register here!
Tickets on sale to the general public Thursday, September 19 at 2pm.
◾️ Bicep ◾️ In 2008, Belfast natives Andy Ferguson and Matt McBriar were posting 100+ tracks a week on their blog, Feel My Bicep. Now, the Irish duo have added being DJs, producers, promoters, labels owners and even live performers to their resume – but blogging remains a core part of their artistry. The two have played a crucial role in the development of house music over the past ten years and continue to be icons in the underground community.
◾️ Soundcloud: https://soundcloud.com/feelmybicep 
◾️ Mor Elian ◾️ Tel Aviv born, Berlin based Mor Elian stays busy globally as a DJ, producer, the owner of "Fever AM" label, and the booker for the underground LA party "Into The Woods." Her DJ sets are wide ranging, drifting effortlessly between house, techno, and minimal electro.
◾️ Soundcloud: https://soundcloud.com/morelian
◾️ Hammer ◾️ Hammer, a headstrong instrument used for breaking things and driving in nails, much like his sound and his approach to music. Another Belfast native, Rory Hamilton has been friends with the boys of Bicep since childhood and is a co-pilot of the Feel My Bicep blog. After moving to Glasgow to study art, he established his own parties and grew his brand independently.
◾️ Soundcloud: https://soundcloud.com/thehammerhits
◾️ Max Pask ◾️ DJ and label manager of Throne of Blood records, the Brooklyn-based Frenchman spends his time making records, playing records, and helping other people put out their own records.
◾️ Soundcloud: https://soundcloud.com/maximep