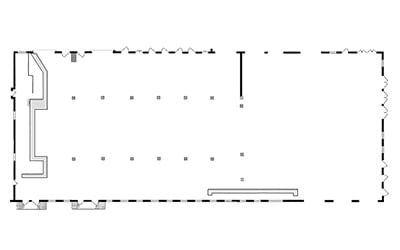 RSVP here!
Resident Advisor tickets: http://bit.ly/AmelieLensRA
Tickets on sale now!
◾️ AMELIE LENS ◾️ The Belgian DJ and producer has been DJing since she was 18 years old and since has become one of the most celebrated artists in the world of electronic music. Lens tours worldwide but still has time to run her popular party series, Exhale, and her own record label, Lenske. She's known for her full throttle sets where she unloads her techno skills and sheer love for the genre on her crowd of fans.
◾️ FARRAGO ◾️ Farrago creates arpeggiated melodies that reverberate endlessly to the point where they are deemed tangible and are driven by the resonating sound of a classic 4/4 kickdrum, it's the perfect marriage between body and soul.
◾️ RACHEL NOON ◾️ Noon who began crafting her sound in the 90s, credits New York's underground queer dance scene for her accelerated growth over the last few years. As the founder of the queer, trans and non-binary focused platform Large Marge, she has become a pillar in the scene where her roots lie. Noon is also a resident of Unter. Her sets focus on creativity and structure while pushing the boundaries of sound.