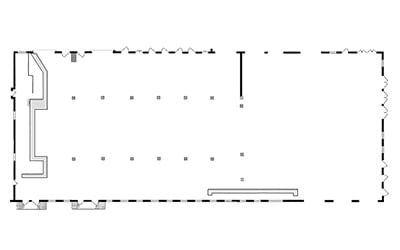 ARTISTS
uliana Huxtable
DJ Deeon
DJ Haram
Kush Jones
Jasmine Infiniti
Love Taps
Dance Pit
Nasty Nigel
Boston Chery
DIYR
GoodDroid
Cruz CTRL
Ryan Romanski
Winnah Daniels
AfroDisiac Multicultural Music and Arts festival is a harm reduction awareness benefit by queer women of color of New York DanceSafe, a 501(c)(3) public health non-profit based in NYC event held on World Humanitarian Day that will expand harm reduction services and relevant health and safety resources to marginalized communities that are typically not reached through mainstream "Electronic Dance Music" events.
It'll feature dance genres such as grime & bassline, Jersey club, booty bass, ghetto house, tropical bass, baile funk, juke, and more! This lineup features a balanced representation of ethnic and gender groups.
This is a safe space for marginalized communities to have access to partygoer health and safety information and other related services.
https://soundcloud.com/julianahuxtable
Juliana Huxtable is an artist, poet, performer, and DJ who often uses her own body, gender fluidity, and identity as her primary subject. Spurred by a diaristic impulse, she reflects upon her gender transition and often links her own physical evolution to a dialogue concerning avatar, science-fiction, radical black and queer movements, and aboriginal tribes, among other social phenomena.
https://soundcloud.com/djdeeon
Growing up in Chicago's south side in the late 60's and 70's, Deeon experienced an era of profound change in America's cultural and racial landscape which later became the subject-matter for his extensive musical portfolio. At a time when electronic music was new and starting to define itself, he was a pioneer in developing a sound that corresponded to the time and life of the people around him and the surrounding neighborhoods of Chicago's downtrodden; those in dire need of profound change and liberation. His personal story and musical work is now indistinguishable from that rich tapestry that is America's contemporary cultural history.
https://soundcloud.com/djharam
DJ Haram is a producer and DJ originally from New Jersey, currently based in Philadelphia. Stylistically versatile, she throws down for Jersey, Philly, and Baltimore with club and booty bounce sets but also has been known to pay homage to her roots in the tradition of Middle Eastern dance music and of DIY noise and experimental sound.
https://soundcloud.com/bostonchery
https://soundcloud.com/thedancepit
https://soundcloud.com/cruzctrlmusic
https://soundcloud.com/diyr
https://soundcloud.com/gooddroid
https://soundcloud.com/jasmineinfiniti
https://soundcloud.com/kush_jones
https://soundcloud.com/lovetapsmusic
https://soundcloud.com/nastynigel
https://www.mixcloud.com/word2urmom/
https://www.mixcloud.com/WinnahDaniels/
► Naloxone Training provided by 
Harm Reduction Coalition
► Fentanyl Test Strip Training provided by 
Washington Heights CORNER Project
► Drug Checking Demonstrations provided by 
New York Dancesafe
► MDMA the Movie Screening provided by 
Dancesafe
► "Is Prohibition Killing Our Kids? Reality-based Drug Education in the Era of Black Lives Matter" abuse prevention and harm reduction education presentation by Jerry 'Mista Oh' Otero
► Free health screening and testing provided by 
Community Healthcare Network
► Free Earpeace Hi Fidelity Protection provided by 
Drug Policy Alliance
: Music Fan
► Free 15 minute mental health check-ins for provided by 
The Center For Optimal Living
► Free Self-Defense workshop catered to women & LGBTQ led by 
POP Gym
► Onsite sober peers for individuals in recovery
► Free health and safety resources and peer educators
https://linktr.ee/amarachiesowe
http://fliphtml5.com/qbpd/gwrl
www.facebook.com/teamcircusduo
https://www.facebook.com/RaveNinjaz
https://www.instagram.com/raiders_of_concrete14st/
https://www.instagram.com/the_last_of_the_best/
https://www.facebook.com/Ginapixiie/
► Her.She.Me by Crown Me Brands –
Instagram.com/HerSheMe569
► BlackGround Ink Printing –
Instagram.com/BlackGround_Ink_printing
https://www.instagram.com/smurfoudirty/?hl=en
https://www.instagram.com/eternallotus
https://www.instagram.com/andreazalkin
We acknowledge the biases against lower income persons, LGBTQ, or persons of color–taking into mind the risks of being a partygoer in this demographic, that may not only lead to mental health or personal safety issues–but legal issues.
Alongside our sponsors and partners, we collaborate to not only educate, but protect, and/or restore rights to individuals in these communities, who are adversely affected by unequal access to these resources.
► 
Multidisciplinary Association for Psychedelic Studies (MAPS)
► 
Harm Reduction Coalition
► 
Community Healthcare Network
► 
Washington Heights CORNER Project
► 
Festival Wellness- Rave On
► 
The Center For Optimal Living
► 
Psychedelic Education and Continuing Care Program
► 
Brooklyn Defender Services
► 
Voices Of Community Activists & Leaders (VOCAL-NY)
► Harmonium: Recovery & Music in Harmony
—————————————————————————————
For more information about the participants of this event, visit: AfroDisiacFest.com