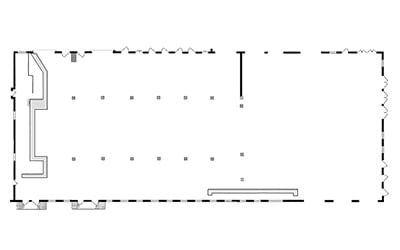 ARTISTS
DJ TUNEZ & FRIENDS
MELANIN UNITE
AFRO CARNIVAL
WITH
DJ TUNEZ & FRIENDS
MELANIN UNITE
Afro Carnival Festival is set to end the summer right with pure authentic vibes! All in one setting, the festival is set to provide nothing less than an exhilarating cultural experience. Afro Carnival Festival is the premier event for the unification of the diaspora through music.
*BEST OF AFRICAN, CARIBBEAN, & AMERICAN SOUNDS*
*FOR BOTTLE PACKAGES CONTACT ORGANIZER*
*FOR PRESS AND SPONSORSHIP INQUIRIES CONTACT ORGANIZER*
***MUSIC BY***
WORLD FAMOUS DJ TUNEZ
+ MORE INTERNATIONAL DJs TO BE ADDED
***LOOK OUT FOR***
LIVE PERFORMERS
DANCERS
BODY PAINT
VENDORS
FACE PAINTERS
MASQUERADE DANCERS
CARNIVAL COSTUMES
FOOD
MUSIC
AFROBEAT/AFROBEATS
DANCEHALL
ELECTRONIC MUSIC
GQOM
REGGAE
KOMPA
SOCA
UK MUSIC
AFRO HOUSE
ALTERNATIVE HIP HOP
✳️DJ TUNEZ✳️
OFFICIAL STARBOY DJ and Afrobeat/Afrobeats pioneer DJ Tunez is a Nigerian DJ/producer from Brooklyn New York. With a passion for music and his culture, Tunez has elevated his stature on a global scale. Using his talent to spread a vibe impossible of replication, he has earned the title of top Afrobeat/Afrobeats DJ nationally while simultaneously being Wizkid's official DJ.
DJ Tunez made his mark selling out African themed events in New York City. Growing up Brooklyn Tunez was heavily influenced by multiple cultures making him versatile with multiple audiences. He's been an instrumental influence in the globalization of Afrobeat/Afrobeats.
DJ Tunez global imprint includes stops at Wireless Festival, Barclays Center, The Apollo, Afropunk Paris, Boiler Room Toronto, MoMa PS1, Royal Albert Hall, and more. He's entertained crowds at popular venues around the world and has DJ'd with the genre's biggest acts. Within a short amount of time, the sounds of DJ Tunez have rapidly grown in popularity amongst a variety of cultures. Tunez has found success releasing timeless music such as the international sensation "Iskaba," which has amassed millions of streams across major platforms.
————————
Afro Carnival is a premier festival in NYC, with the aim of unifying people of the diaspora through music and culture. Patrons from all walks of life come to enjoy amazing music, food and cultural expression from around the world.
Afro Carnival has put New York's melting on display as continental Africans, Afro-Caribbeans, Afro-Latinos, African Americans and many other cultures come together for this affair.
Festival masqueraders grace the audience in traditional carnival costumes and perform a variety of Caribbean dances. Guests are also treated with an array of live instruments, including the vibrant beat of the drums.
Afro Carnival features internationally acclaimed, award winning Afrobeats disc jockey, DJ Tunez joined by guests who bring a host of different sounds from around the globe while also implementing live performances.
Witness various displays of cultural expression throughout the day via latest dance trends, face painting, cultural attire, food and much more.
————————
Website: Afrocarnivalfest.com
Instagram(s): @afrocarnival @btgroup_events
Facebook: @Afrocarnival1
Twitter: @Afrocarnival