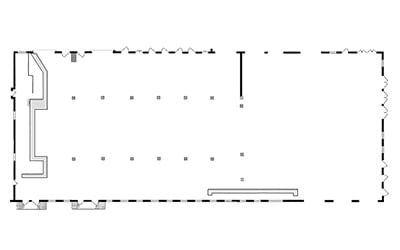 We are very sad to inform you that Paul Kalkbrenner has postponed his NA tour due to illness. A new date will be announced very soon!
All tickets will be honored for our rescheduled show. However if this date does not work for you, you may request a refund.
Stay tuned, more news coming shortly!
***
Paul Kalkbrenner brings Back To The Future to Knockdown Center for the very first time on September 22.
Paul Kalkbrenner recounts the history of Berlin techno with his new Back To the Future concept, which is based on his famous mix tape series, a trilogy that highlights his personal history of electronic music's arrival to Germany during his teenage years.
Renewing and digitalising all of his old music collection to sound fresh and new, Kalkbrenner has given his early back catalogue a makeover with all tracks sounding delectably current. Rolling Stone magazine described it as a "Viral Techno history lesson". Whilst Mixmag said that Back To The Future is "A Musical account of Germany's pivotal dance music scene".
This experience will take you on a historical journey, but this is in no way a retro or old school show by any means. This is a celebration of where this music originated and where it is heading moving forward, henceforth 'Back To The Future'.