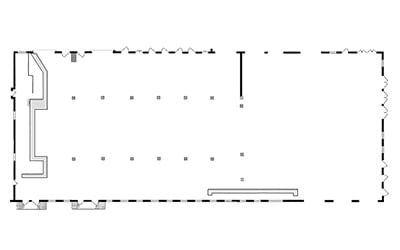 ARTISTS
Pamela Z
Jimmy Joe Roche & Layne Garrett
Long Distance Poison
Ed Bear
Creative Tech Week presents the Arts Hub. In the main hall, 50 digital, VR and electronic artworks are on display for Stronger Together, an exhibit of work by computer art department faculty of 10 area universities. Join us for two evenings of art; pioneering electronic and experimental music; hands-on 3D printing workshops; and food and drink at the Ready Room onsite at the Knockdown Center.
Pamela Z
Pamela Z is a San Francisco-based composer/performer and media artist who works primarily with voice, live electronic processing, sampled sound, and video. A pioneer of live digital looping techniques, she creates solo works combining experimental extended vocal techniques, operatic bel canto, found objects, text, digital processing, and wireless MIDI controllers that allow her to manipulate sound with physical gestures.
Jimmy Joe Roche & Layne Garrett
Modular synthesizer and voice with found objects, augmented guitars and self-built instruments.
Long Distance Poison
Music and live video made with analog & modular synthesizers that creates a temporary relation to the mystery, searching for the sacred in the sound of sound.
Ed Bear
The premiere of a new 64-voice composition realized on the radioOrgan, a hand-crafted modular FM transmission system built from obsolete electronics.
Curated by Carol Parkinson, Harvestworks, and Wolfgang R. von Stuermer (aka WvS), Ab Uno Pluribus.
Two night tickets available here:
http://www.ticketfly.com/event/1469604-creative-tech-week-arts-hub-maspeth/