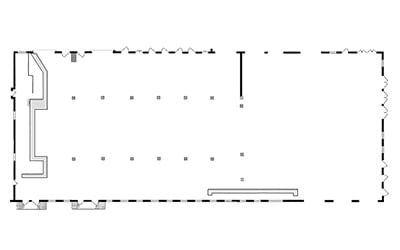 Unfortunately, due to a sudden health emergency Helado Negro can no longer perform and we have decided to cancel the event until we can present the full experience. All tickets have been refunded.
OUTLINE: FALL presents a bold vision of American folk and roots music on multiple stages inside Knockdown Center's main hall. Spanning Latinx folk, spiritual jazz, virtuosic folk reimaginings, modern Pow Wow music and more, the festival draws exciting connections across genres and practices, presenting a rich tapestry of voices to paint an expansive view of American life.
The festival will continue its tradition of showcasing an "anti-algorthmic" lineup under an ethos of sonic experimentation and genre cross-pollination with the luminous Ecuadorian-American folk-pop artist Helado Negro, a special full ensemble performance by Gio Escobar's avant-garde jazz-soul collective Standing on the Corner and a set by acclaimed Cameroon-born, NYC-based indie-rock songwriter Vagabon.
Rounding out the program are a trio of rising artists breathing new life into traditional forms: Yasmin Williams, the Virginia-based instrumental guitarist known for her transcendent fingerstyle technique and open ear to surprising influences; Brooklyn's Maria BC melds murmuring field recordings, beautifully blurred vocals, and subtle electronic flourishes in their ghostly, slow-burn folk; Minneapolis' Joe Rainey presents his radically idiosyncratic form of Indigeous Pow Wow music, inspired equally by childhood memories of Red Lake Ojibwe celebrations and bracing techno, industrial, hip-hop, dub and noise.