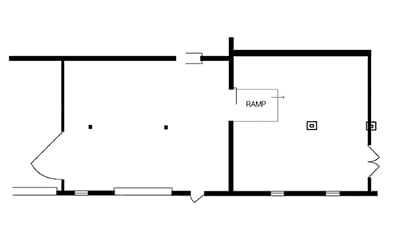 Knockdown Center seeks exhibition proposals for our gallery space! Are you a curator or arts organizer looking for a space to stage an exhibition? Do you have an artist project that needs a home? Send us your exhibition proposal by November 1 for consideration!
*Please note: Proposals for group shows should not include the organizer's own artwork, we do not rent our space for exhibitions, and we do not host MFA exhibitions at this time.
Knockdown Center's mission is to be responsive to the needs of cultural producers making experimental and cross-disciplinary work, and to provide a platform for in-depth inquiry from varying viewpoints across diverse formats. Through an open proposal process, we offer artists, curators, and organizers the freedom to challenge traditional notions of presentation and reception.

Deadline: November 1, 2017
Send proposals to: mail@knockdowncenter.com
Gallery Exhibition Proposal Guidelines Deadline:
1. Project Description: In one page or less, clearly describe your exhibition concept, all elements involved, and state why it is relevant to present at Knockdown Center.
2. Checklist: Please provide information about each artwork considered for inclusion in the exhibition, including: artist, title, date, medium, dimensions, installation components, and lender, gallery, or person providing the work. It is expected that all participating artists and lenders have been contacted and have expressed interest and availability to participate.
3. Images: Please include 5 – 15 images of works included or representative of what will be included. For time-based work, please include video samples.
4. Installation plan: Describe how the exhibition would be installed in Knockdown Center's gallery space. Clearly list all spatial needs, technical and equipment requirements, specific installation considerations, and an outline of shipping logistics. Include a layout of the work in space using the floor plan.
5. Programming: Describe any additional programming (performances, talks, etc.) that you plan to include to accompany your exhibition.
6. Budget: Please use the Gallery Exhibition Budget Guidelines to outline the exhibition budget.
7. Exhibiting artist info: Provide bios for all exhibiting artists. 8. Curator info: Give us a sense of your background and experience, including a sample of your relevant work experience.
PDF of Guidelines and Floor Plan here.