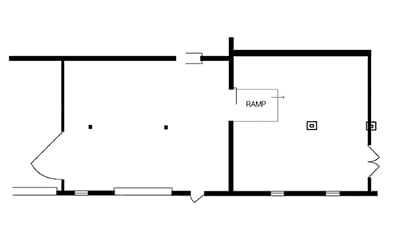 ARTISTS
Margot Walker
Nicholas O'Brien
Artist Nicholas O'Brien will guide a conversation with Margot Walker, the Managing Director of Green Infrastructure Planning & Partnerships for NYC's Department of Environmental Protection. The conversation will walk through some of the policy decisions the city has put in place to help water treatment via green infrastructure projects in the city.
About Margo Walker
Margot Walker has worked in environmental and stormwater management planning at the NYC Department of Environmental Protection since 2008 and with DEP's Green Infrastructure Program since its inception in January 2011. Previously, she worked on stormwater related projects at the Pratt Center for Community Development while attending graduate school at Pratt Institute. She is currently the Managing Director of Planning and Partnerships in the Bureau of Sustainability, which is responsible for implementing the NYC Green Infrastructure Program.
This event is a part of the exhibition Treatment: The Plan for Rain, a project by Nicholas O'Brien that rethinks the NYC Department of Environmental Protection's (DEP) stormwater collection program by focusing on soil biodiversity, transparency, maintenance, and its impact on citizens.