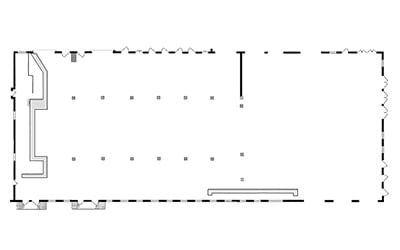 Established in 2019, NECHTO has become a powerful label and platform for new artists from Ukraine and all over the world to declare themselves. In 2020 and 2021 the label held a series of large rave parties in Kyiv which drew thousands of attendants from 21 countries. In 2022 NECHTO was scheduled once again in Kyiv, but due to Russian aggression in Ukraine, it obviously did not.
While the brave Ukrainian nation is showing tremendous will and courage in their fight against occupants, the duty of the whole world and each of us is to show unity, support, and solidarity.
With this mission, NECHTO is coming to NYC to gather those who care. With Ukrainians Bejenec, Nastia, Noizar, Nastya Muravyova, and Voin Oruwu in the lineup, on July 1st at Knockdown Center, NYC will show its unwavering support of Ukraine.
With additional performances from Lady Starlight and a great friend of Ukraine Stef Mendesidis (who moved to Ukraine in 2021), NECTHO promises to make Knockdown Center full on.