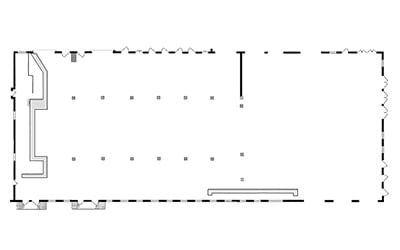 Quo Vadis returns with another foray into the wilds of the sonic jungle at Knockdown Center on May 11th.
Lawrence English
Australian composer and curator Lawrence English's ouvre spans well over fifteen years with countless installations and original works to his name, and has seen him collaborate regularly with Ben Frost, Alessandro Cortini and most recently William Basinski. His dynamic performances use walls of intense noise, dense fog and heavy sound pressure interspersed with moments of silence and field recordings. Bathing his crowds in these visceral and deeply emotive sensory experiences, he will be conjuring the otherworldly
Antenes
Lori Napoleon's stunning live sets combine her innate sense of layering and flow as a killer techno DJ with a mad scientist zeal for creating new sounds from hardware, including building her own synthesizers out of vintage telephone equipment. Crafting each show differently, we don't know which of her brilliant machines will be communing with us this evening, which only makes us all the more excited to have her on the lineup!
Omphalos
Every artist we've worked with is truly special, but Omphalos gets that little extra bit of love from us since it involves our beloved core Quo Vadis member Mike Amacio. Stepping out from the mixing console to the stage, Mike is joined by cellist, Matthew Robinson of Opal Onyx.