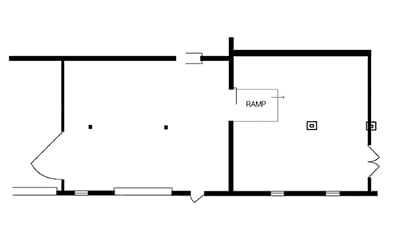 ARTISTS
Josep Maynou, Alison Kuo
Join us for the second installment of Jimmy's Thrift of New Davonhaime Performance Series, featuring performances by artists Josep Maynou and Alison Kuo.
About Josep Maynou
Josep Maynou's multidisciplinary approach comes together as a form of contemporary storytelling that situates itself beyond the traditional art formats, often leading to installations in contexts such as TV repair shops, private apartments, abandoned spaces, laundromats or second-hand stores. Maynou studied Fine Arts at UB (Barcelona), Faculta de Belas Artes Porto (Porto) and Middlesex University (London). Josep has shown his work internationally in places such as University of Oxford (UK), PS122 (NYC), Material art fair (Mexico city), Louis 21 (Palma de Mallorca), Galerie Suvi Lehtinen and Transmediale (Berlin), among others.
About Alison Kuo
Alison Kuo received an MFA from the School of Visual Arts in New York, NY and a BA from Southwestern University in Georgetown, TX. She has exhibited her work within the US at Motel gallery, Beverly's, CANADA, ICI, Present Company, Cathouse FUNeral, The NARS Foundation, E.Tay gallery, Space Heater, the New York Art Book Fair, and Superchief in NYC, Eleven Seventeen Garland, SOFA Gallery, Co-Lab, and Domy in Austin, at the UNTITLED art fair and OHWOW in Miami. International exhibitions include the 2016 Nanjing International Art Festival, the MATERIAL art fair in Mexico City, and a performance commissioned by Paraiso Bajo in Bogotá in 2016. Kuo teaches workshops on performative cooking and dining at the Abrons Art Center, and will join the faculty of the School of Visual Arts MFA Fine Arts program in the fall of 2017.

This is part of a series of events hosted within the space of Jimmy's Thrift of New Davonhaime, an exhibition by Azikiwe Mohammed currently on view in the Knockdown Center Galleries.
About Jimmy's Thrift of New Davonhaime
Currently on view at Knockdown Center, artist Azikiwe Mohammed has staged a performative installation of his fictional thrift store, Jimmy's Thrift of New Davonhaime. New Davonhaime – a location conceived by Mohammed – is an amalgamation of the names of the five most densely populated Black cities in America: New Orleans, Detroit, Jackson, Birmingham, and Savannah. Jimmy's Thrift of New Davonhaime was created to serve as a safe space for Black and Brown people living in America. Knockdown Center's galleries have been fully transformed into a thrift store that contains objects both created and found by Mohammed including tapestries, records, postcards, paintings, lamps, and books.