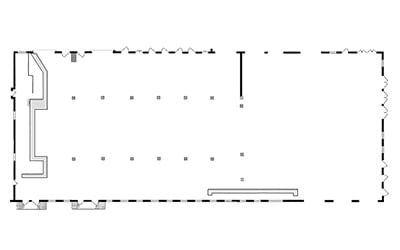 ARTISTS
Concha Vidal
Carl Lawrence
Angeli
Steven Pestana
ITINERANT Performance Art Festival NYC Closing Event featuring artists: Concha Vidal, Carl Lawrence, Angeli, and Steven Pestana.
As a part of
ITINERANT Performance Art Festival NYC
May 17 – 25, 2018
Knockdown Center hosts the final performance event of ITINERANT Performance Art Festival NYC, an annual festival that invites the public to a week of Live Action Art in the five boroughs across New York City with performances by international artists Concha Vidal (Spain), Carl Lawrence (United States), Angeli (United States), and Steven Pestana (Colombia / United States).
The five-borough festival will take place from Thursday, May 17th to Friday, May 25th, 2018. This year's program focuses on works that explore, treat, and propose new alternatives to binary constructions regarding gender, nationality, identity, religion and/or ideological structures. Departing from the current socio-politico-economic transformations around the globe, and the questioning of habitual norms about race, gender, sexuality, and origin, ITINERANT 2018 features performance art works by local, national and international artists coming from Europe, Latin America, Asia, and North America.
ITINERANT 2018 kicks off its 8th edition with the exhibition "Entanglements" on Thursday, May 17th, at the artist-run space EOArts in Bushwick, and opens its performance program on Friday, May 18th at Last Frontier NYC in Greenpoint. The week-long festival dedicated to Performance Art will be hosted by the following institutions: QUEENS MUSEUM (Saturday, May 19th), STATEN ISLAND ARTS (Sunday, May 20th), BRONX ACADEMY OF ARTS AND DANCE, BAAD (Tuesday, May 22nd), SMACK MELLON in Brooklyn (Wednesday, May 23rd, and BMCC Tribeca in Manhattan (May 24th). In addition, the festival hill host the artists symposium "Bodies that Matter" at La Guardia Community College in Long Island City (May 20th), and public Interventions at the historical Flushing Meadows Corona Park inQueens (Saturday, May 19th).
About the artists:
Concha Vidal (Spain) has a degree in Psychology and a doctorate in Fine Arts at the University of Barcelona. She now works as a performer and video artist after a long career as a painter and an art residence at University and Cooper Union and SVA (NYC). She has been performing in Switzerland, Croatia, Spain and NYC. Her performances are an interdisciplinary confluence of theatre, dance and video art. With a very personal language, Concha weaves a new iconography in her poetic actions while recovering the spirit of the 60´s. Retaking the theme of woman, body and landscape from a fresh perspective, a view sometimes uncomfortable. Among her notable performances are: 2013: "Unconventional you" Macceleria D'arte Gallery.Sant Gallen.Switzerland; 2014: "The last dance" Festival Palma amb la dansa. Palma de Mallorca .Spain; "Strange fruit" Festival Dansa Novembre. Es Baluard. Palma de Mallorca. Spain. "The last dance".Galeria Xavier Fiol. Palma Brunch; 2015: Performance "The weight of my blood".Verchio. Switzerland; "The last dance"at Dance Week Festival. Zagreb, Croatia Performance "Sun on set" en col.laboració amb el Museu es Baluard; 2016: "Stormy Red" a Festival Inundart .Girona. Catalunya; "The weight of my blood" Territori Festival, Teatro Sociale. Bellinzona. Suïssa; "I.O.D(Internet Obsessive Disorder)".Festival Teatro Fira B. Mallorca. Baleares; 2017 Performance "Sur de sal".Teatre Principal. I.O.D Teatre Sa Màniga.Cala Millor.Mallorca; Trasatlántico Festival. with "Stormy Red"Uruguay and Argentina. Insolit Festival with 1 Michellin star Chef Andreu Genestra. Mallorca .Spain. 2018Art Hybrid Festival with "Wet".Madrid.Spain.
Carl Lawrence (United States) is a Seattle-based artist and director whose work oscillates between performance, installation, and visual art. His work has been seen most notably with Seattle-based experimental theatre company Modern Recollections with whom he has presented work locally and nationally at venues such as The Watermill Center, On The Boards, Center on Contemporary Art (CoCA), Olson Kundig, Yellow Fish Epic Durational Performance Festival XIV, festival:festival 2017, and Next Fest NW 2014. Lawrence's work has garnered the attention of internationally-acclaimed artist Robert Wilson who invited him to present an installation at the Watermill Center in 2014 for his gala "Devil's Heaven," which received accolades from Bill Cunningham and the New York Times, Marina Abramovic, Lady Gaga, and Jacques Reynaud. His work has also been praised locally in publications such as City Arts Magazine, Vanguard Seattle, Seattle Dances, and The Stranger. He is currently developing a new play entitled "aaaa" that will premiere at Base: Experimental Arts + Space in November 2018 in Seattle, WA.
Angeli (United States) is an artist whose performance works access the body as thinking form, connect to psychic currents, and move with other nonhuman forces. Her practice attends to embodied transformation and moves toward the more than human. Her work has been performed in New York, Portland, Marfa and NW Arkansas, often researching place as a framework to shape memory. She received a MA in Performance Studies from Tisch School of the Arts, New York University '12 and a BFA from Parsons '11 in a self-directed program formed at the edges of fields and positioned to create new systems. As a performance artist, she is writing the fiction of her persona as a processual rehearsal of another way of thinking-recognizing.
Steven Pestana (Colombia / United States) is a multidisciplinary artist living and working in Brooklyn, NY. He earned his BA in Art History from New York University and his MFA in Digital Media from Rhode Island School of Design. He has participated in numerous solo and group shows and previously exhibited at Spring/Break Art Show, Satellite Art Show, BRIC, Momenta, Invisible Exports, Grin Providence, Rhode Island College, and Boston Center for the Arts. He was the recipient of a 2015 Puffin Foundation Grant for Fine Arts, a 2018 Scholarship from Urbanglass, and has attended residencies at Vermont Studio Center, Mass MoCA, Santa Fe Art Institute, Catwalk, and CalArt's inaugural Summer Residency. His work has also appeared in publications such as Hyperallergic, Artsy.net, and The Boston Globe. When not making art, Steven Pestana indulges his love of writing as a contributor to the Brooklyn Rail. Pestana performs with Sophia Sobers.
About the Festival:
ITINERANT was created in 2010 by interdisciplinary artist Hector Canonge. The initiative was a small platform for Contemporary Performance Art, and had its origins in the monthly series A-Lab Forum that Canonge organized at Crossing Art Gallery in Flushing, Queens. Following the growing interest in Live Art, and the need to present performance programs in the borough, ITINERANT was launched in 2011 under the auspices of QMAD, Queens Media Arts Development. In 2012, ITINERANT was recognized by the City of New York as the first Performance Art festival taking place in the five boroughs that make the metropolitan region: Queens, Manhattan, Bronx, Brooklyn and Staten Island. In 2013, following the large scale venture in NYC, Canonge journeyed through Latin America creating the Spanish edition of the festival and calling it Encuentro ITINERANTe with public presentations in various cities in the Southern Hemisphere. In 2015, Canonge brought back the festival to New York City with a program that included the participation of 30 artists from over ten countries with presentations at the Queens Museum, Bronx Museum of the Arts, Momenta Art, Glasshouse ArtLifeLab, and with an opening and closing event at The Atrium of PS 69 in Jackson Heights. As an important characteristic of the festival, Public Interventions took place at 37th Rd. Pedestrian Plaza, and at Manuel de Dios Unanue Triangle Plaza, Roosevelt Avenue and 83rd Street in Queens. The latest edition of the festival took place in 2017 with the participation of local, national and international artists whose works were featured at the Queens Museum, Bronx Museum of the Arts, Socrates Sculpture Park, and the performance art venues: The Last Frontier, Grace Exhibition Space, and Panoply Performance Laboratory. The festival's closing event was marked by public performances at the historical landmark of Flushing Meadows Corona Park, site of the 1939 and 1969 World's Fairs.