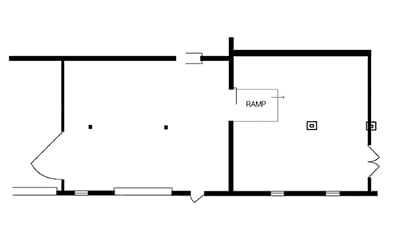 ARTISTS
Alyssa Miserendino
Please join us for a final opportunity to experience the immersive spatialized sound installation großer Lauscher with artist Alyssa Miserendino.
About großer Lauscher
großer Lauscher ("big Eavesdropper" in German) is a spatial sound installation created by interdisciplinary artist Alyssa Miserendino. The piece was recorded in the main radar dome at the Field Station Berlin, a listening station built during the Cold War by the US National Security Agency (NSA). Exhibited in the darkness, the piece is comprised of five narrators from five different continents reciting the story of Echo from Ovid's Metamorphoses, while the protracted echos created by the architecture allow visitors to visualize the space of the Field Station.