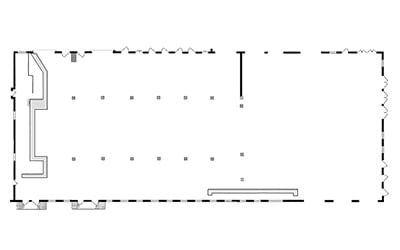 ARTISTS
Gamelan Dharma Swara
Knockdown Center is pleased to host Gamelan Dharma Swara as they receive, unpack, and perform for the very first time their new set of gamelan instruments from Bali.
Over two decades New York City's Gamelan Dharma Swara has built an international reputation as one of the country's most accomplished and innovative ensembles—tackling a diverse and daring repertoire of both classical Balinese and contemporary music. The 20-member ensemble captivates audiences with the raucous, wondrous sounds of bronze-keyed percussion instruments, gongs, bells, and drums. On April 20th Dharma Swara's new set of gamelan instruments arrive from Bali after nearly two years in the making. (The group previously performed on instruments generously loaned by other institutions.) Soon, with full access to a gamelan, Dharma Swara will enter a new chapter of study, creative exploration, music-making and dance intended to drive American gamelan forward.
The new set of Balinese artisan-made instruments is composed of 20 metallophones, 20 brass pots, 3 gongs, 6 drums, and an array of flutes and cymbals, most of which are set in hand-carved, decorative  wooden cases. In owning one of the most complete sets of instruments with semara dana tuning (the most progressive and extensive mode of Balinese gamelan tuning), Dharma Swara will undertake complex pieces from both the classical repertoire and new compositions.
After their unpacking, the instruments will be on view at sunset from 7:00PM – 9:00PM, and Dharma Swara's gamelan gendèr wayang ensemble will perform, demonstrate select gamelan instruments, and there will be opportunities for visitors to play the instruments.
Image: Gamelan Dharma Swara's instruments are ready for its big unveiling.  Don't miss this opportunity to be the first to welcome them stateside!  Here they are being blessed by the priest before they departed Bali, Indonesia. Photo by: Gusti Putu Aryamana.