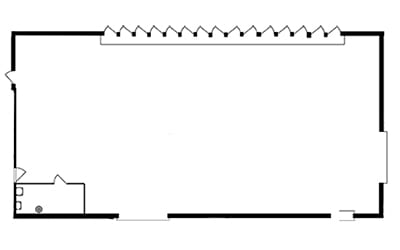 Postponed: Due to rising concerns amid the COVID-19 virus, Knockdown Center will be temporarily closed to the public. It is with a heavy heart that we announce this news, however, we hope that this measure will ensure the safety of our staff and guests. Please check back for updates on rescheduled dates.
For its third annual Show Don't Tell Symposium, Culture Push brings the ideas and projects of Fellows from the Fellowship for Utopian Practice artists and from Associated Artists together for a weekend of workshops, installations, and panels. Featuring the work of OlaRonke Akinmowo (the Free Black Women's Library), Kat Cheairs (In This House), Sonia Louise Davis, the Southeast Queens Artist Alliance (SEQAA), and other artists working at the intersection of social activism and artistic practice.
More participants and schedule of events to be announced soon!
About Culture Push
Culture Push is an arts organization that creates programs to nurture artists and other creative people who are approaching common problems through hands-on civic participation and imaginative problem-solving. Culture Push supports the process of creating new modes of thinking and doing and serves a diverse community of creative people. The programs of Culture Push focus on collaboration and group learning through active, participatory experiences.