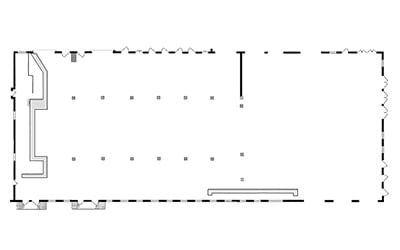 Friday, April 17
◾️ RSVP here!
◾️ Resident Advisor tickets: http://bit.ly/LiebingRA
◾️ CHRIS LIEBING ◾️ The German DJ, producer, radio host, and label head has pioneered the European techno scene for over a decade whilst always staying true to himself. His DJ sets are immersive, physical workouts which draw from an encyclopedic knowledge of the techno genre. His record labels, technical collaborations and radio shows have in turn provided a platform for many of techno's current stars and showed Liebing to be a tireless, masterful curator which makes it easy to see why Liebing remains so popular and at the forefront of the techno scene.
◾️ ANTHONY PARASOLE ◾️ Born and raised in Brooklyn, Anthony Parasole is no stranger to the dancers of New York. Holding residencies at both Berghain and Output for multiple years, Anthony has garnered praise both domestic and international. A former Halcyon employee, Anthony is a proficient digger, with vast knowledge and selection of dance floor weapons.