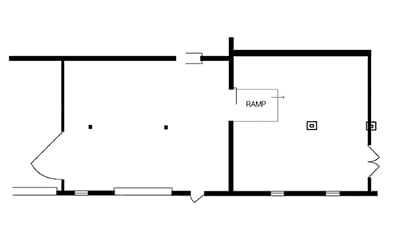 To Unfurl
The exhibition Carried on Both Sides: Encounter Three will close with a durational sound field composition titled To Unfurl by sound artist Daniel Neumann, created in response to the works in the exhibition. Neumann will focus on the process of unfurling; processual feedback, slow modulations and spatial distribution of sounds will be the central gestures in his aural contemplation.
Carried on Both Sides: Encounter Three is a collaborative project by artists Caroline Woolard, Helen Lee, and Lika Volkova on view August 30 – November 3, 2018. Founded in research and expressed across media, the exhibition explores the visual, political, and material lineage of the @ symbol to assert that imperial forms long outlive the empire from which they were generated.
Daniel Neumann is a Brooklyn-based sound artist, organizer and audio engineer, originally from Germany. Neumann's focus throughout these different occupations is how sound interacts with space and how spaces can be shaped by sound.