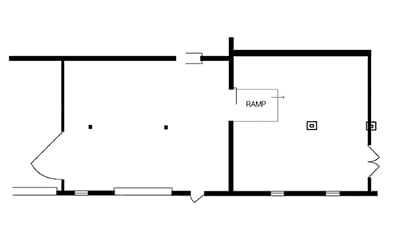 ARTISTS
Esteban Jefferson, DonChristian Jones, Chris Watts, Lachell Workman
Moderated by
Carmen Hermo
In conjunction with the exhibition MATERIAL WITNESS WITNESS MATERIAL, participating artists Esteban Jefferson, DonChristian Jones, Chris Watts, and Lachell Workman will discuss their respective practices and overlapping concerns from racial discrimination to systemic violence within the criminal justice system. The program is anchored by the case of The Central Park Five, involving five black and Latino teenagers from Harlem who were wrongfully convicted of a rape that took place in Central Park in 1989, a pivotal event that is directly cited within and tangential to the some of artworks in the exhibition. The 2012 documentary on The Central Park Five raises important questions that resonate throughout the exhibition and parallels the continued rise of racial profiling today.
Moderated by Carmen Hermo, Assistant Curator of the Elizabeth A. Sackler Center for Feminist Art at the Brooklyn Museum
About MATERIAL WITNESS WITNESS MATERIAL
On view March 3 – April 15, 2018, MATERIAL WITNESS WITNESS MATERIAL is a group exhibition that brings together the work of Amber Atiya, Amy Khoshbin, Esteban Jefferson, DonChristian Jones, SomBlackGuy, Chris Watts, and Lachell Workman, all of whom embrace experimental and rigorous ways of considering how violence and resistance are inscribed on and internalized in the body. These artists employ diverse mediums to translate the aftermath of trauma and discrimination.