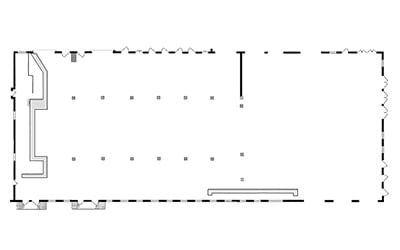 Wikipedia's gender trouble is well-documented. In a 2011 survey, the Wikimedia Foundation found that less than 10% of its contributors were women. While the reasons for the gender gap are up for debate, the practical effect of this disparity is not: content is skewed by the lack of representation from women.
Let's change that.
Join us on April 8th from 2:00 to 6:00 for a communal updating of Wikipedia entries on subjects related to gender, art, and feminism.
We will provide tutorials for the beginner Wikipedian, reference materials, and refreshments. Bring your laptop, power cord and ideas for entries that need updating or creation. For the editing-averse, we urge you to stop by to show your support! This event is facilitated by Jessica Wallen.
About Art+Feminism
Art+Feminism is a campaign improving coverage of cis and transgender women, feminism and the arts on Wikipedia. From coffee shops and community centers to the largest museums and universities in the world, Art+Feminism is a do-it-yourself and do-it-with-others campaign teaching people of all gender identities and expressions to edit Wikipedia. http://www.artandfeminism.org/
About Jessica Wallen
Jessica Wallen is a New York-based arts facilitator and curator focusing on collaborative social and site engagement work. After relocating to New York from San Francisco for graduate studies at New York University, Jessica has been awarded fellowships with No Longer Empty and the New Museum. She is currently a freelance consultant managing exhibitions and interactive community projects that put art to good use.