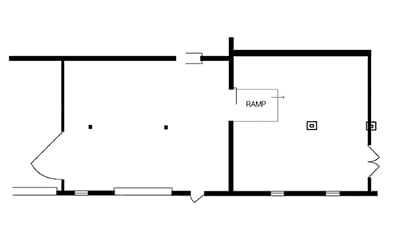 Join us for a participatory event hosted by artist Chloë Bass in conjunction with her exhibition The Book of Everyday Instruction! This workshop investigates how varying social distances can shape the ways in which we relate to one another. Approaching Knockdown Center as a site of intimacy, Bass will lead participants through an interactive process to consider how measuring and understanding distance can allow us to read the environment in new ways and shape creative narratives about our own relationships in space. Participants should expect some instances of performance and participatory writing.
Measuring devices and other materials will be provided; the systems we design to use them will be all yours. The workshop is part of the fourth chapter of Bass's ongoing project The Book of Everyday Instruction, which focuses on the accidental and incidental choreographies created by engaging with other bodies in space. The chapter's title, "It's amazing we don't have more fights," is a paraphrase from the artist's mother about successful social behavior on New York's subways and buses.
This workshop is a part of the exhibition Chloë Bass: The Book of Everyday Instruction, an eight-chapter investigation of one-on-one social interaction, exploring an expanded understanding of pairing on view through June 17, 2018.